Flo-culture specialises in using digital technologies to innovate approaches to cultural production, engagement and learning world-wide.
We work with ambitious clients and project partners to research and create new digital products that have their roots in the interface between digital technologies, culture and learning.
We provide cultural research and evaluation services, and support and training in strategic planning, digital development and social media engagement.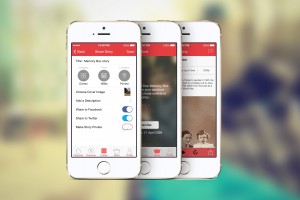 A little something we've been working on. Visit the Memory Box Stories website and download the app. Photos capture the moment, audio brings the memory to life. View stories and create your own.
We're looking for a talented early career software developer/ programmer with skills in iOS / Android Applications to develop and maintain our current and pipeline products. Closes 21st July.
Key research finding - audiences attending commercial performances were more enthusiastic about their experience 1 week ago